Live Beautifully with our advanced skin care services, entrust in our highly educated technicians to have you looking your very best.
---

MD Pen – Micro dermal Needling
The MDPen™ skin needling system allows for controlled induction of the skin's self-repair mechanism by creating micro injuries in the skin to trigger new collagen synthesis, while not posing the risk of permanent scaring.  The results is smoother, firmer, and younger-looking skin.  Skin needling treatments are performed in a safe and precise manner with the sterileMDPen™ needle head and are normally completed within 30-60 minutes, depending on the selected area.
MDPen™ is an excellent treatment for the following conditions:
Acne and other scars
Stretch Marks
Photo-ageing
Fine lines
Uneven skin texture and complexionn
Discoloration
---

Laser Hair Reduction
Permanently eliminate unwanted hair.
---

Laser Tattoo Removal
Reduce the appearance of permannent or semi permanent tattoos (usually 20-30% reduction per treatment).
---
Permanent Make-Up
Micropigmentation is commonly referred to as permanent makeup or cosmetic tattooing. With the use of modern equipment and techniques, cosmetic tattooing is more natural and realistic-looking than ever; utilizing simulated hair stroke brows as well as lash and lip enhancements. The process is designed to augment your natural beauty and to simplify your daily beauty routine.
Semi-permanent makeup is actually a better description as the ink used differs from traditional body tattoo ink and is meant to fade over time. Iron oxide (a natural occurring mineral) in the ink is absorbed by the body naturally which allows for small periodic changes and adjustments. Touch-ups are provided at a discount (typically every 1-3 years) provided the initial application was done at Sass.
Micropigmentation may not be the best option for those with chronic medical challenges, frequent tanners, and those who are considering facial reconstructive surgery. During your consultation, we will address any concerns you have and determine if you are a good candidate for cosmetic tattooing.
Full or Ombre Brow – $400
Eyeliner Full – $350 and up
Lip Full – $450
Lip Liner Only – $200
---
3D Microblading
Get the Eyebrows You've Always Wanted!
Sass now offers 3D Microblading for Semi-Permanent Eyebrow Tattoos.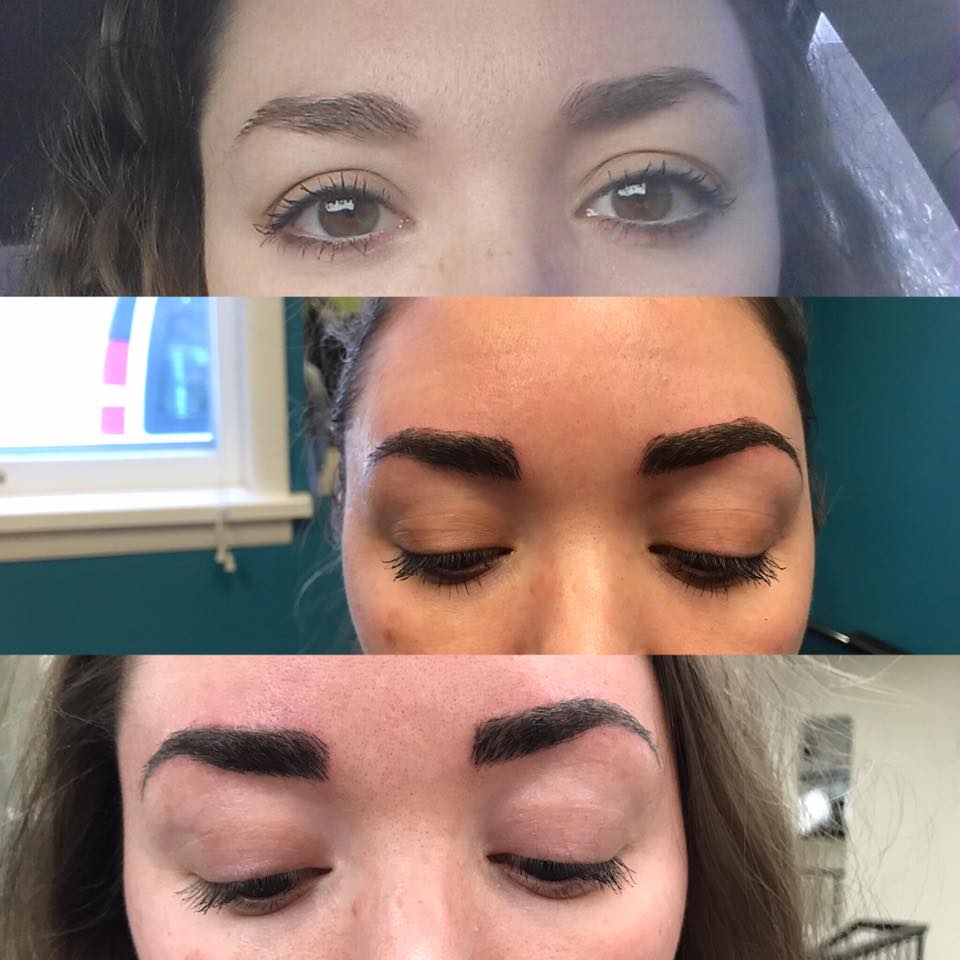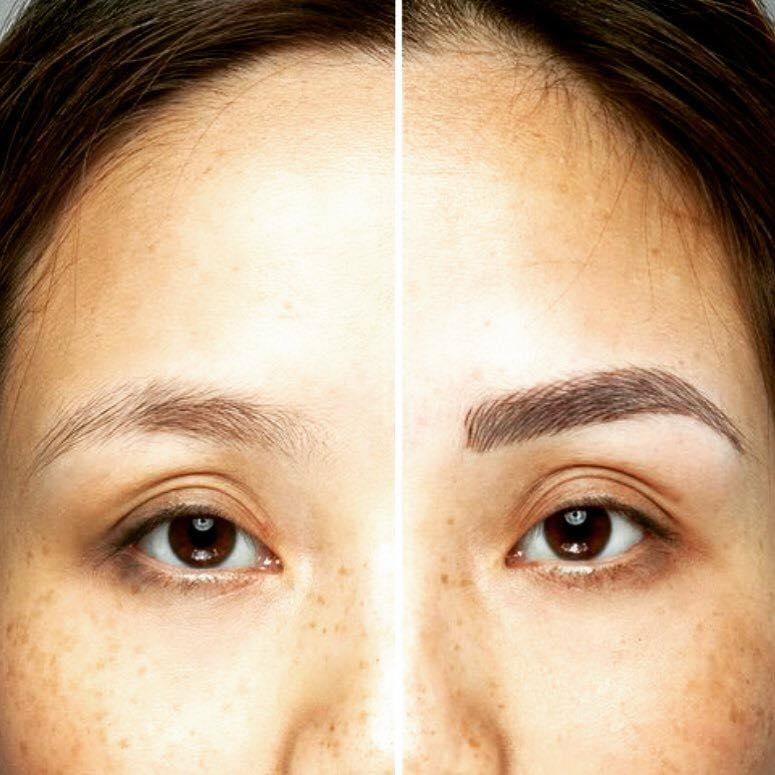 The Process:
The process begins with brow shaping. Shaping eyebrows correctly is the foundation to getting perfect eyebrows. Using what is called the golden ratio, your facial features, and some measuring, we draw the perfectly shaped eyebrows for your face directly on your skin for you to see. Once the shape is settled on, pigments are chosen to ensure that we achieve a look that's both natural and ideal for you. At this point, we can proceed with the microblading process. A microblade tool looks similar to an exacto knife, but instead of there being one big blade, there is a series of micro needles. The microblade is dipped into the selected color(s) of pigment and then used to make a series fine cuts, or microstrokes, in the skin. This process results in the pigment being implanted into the skin, which is known as micropigmentation. With the proper technique, microbladed eyebrow results look beautiful and completely natural.
Free Consultation
Initial Application – $400
Touch-Ups – $100 (Typically needed every 12 – 24 months)